Dr. Lester, Physician and Master of Gynecologic Oncology

Cuba. Like an authentic José Martí's disciple, his day to day reassures the well-known saying that healthy woman is to say beautiful woman, an adage that, together with his Gynecology team at the National Institute of Oncology and Radiobiology (INOR), in Havana, makes a chair in the care of national and foreign patients who arrive there referred with the suffering of some type of cancer and in search of the quality of life to survive it, if possible.
It is Dr. Lester Lara Acosta, a Cuban science professional, who does not stop in himself, but attributes the prestige and results of the institution where he has worked for 10 years to teamwork, to make collective decisions before each case that comes to the oncological gynecology services.
Laparoscopic, maximum effort and radical vulvectomy surgeries are usually the most frequent procedures, whether abdominal, laparoscopic or vaginal, but the patient's medical familiarity ensures it is the fundamental tool of the six specialists of the staff that he has led for a year,
"Due to its many benefits, the laparoscopic approach has been consolidated, especially in uterine cancer, cervical cancer and in the collection of samples for biopsy of advanced ovarian tumors. We are unique in carrying out the experience in the country and in applying the minimally invasive procedure for cases of morbid obesity, considered when the body mass index is ≥45 kg / m2 or when it exceeds 300 pounds of weight. We are among the two institutions in Latin America that practice it with great success and surprising results, because as patients recover faster, they can start cancer treatments and "gain time" as we say in the face of scourges such as cancer, "he explains with the security of a connoisseur and constant scholar about these issues.
"The surgeries of maximum effort with laparotomic approach to remove ovarian tumors in primary surgery and interval surgery with great complexity is for this group of experts another way to follow – continues the also professor, researcher and Master in a subject that he is passionate about – when the option is to do a radical vulvectomy with bilateral inguinal lymphadenectomy before vulvar cancer. It is a procedure that involves removing the tumor and the nodes in that region."
It reflects in his look a great vocation for the subject and with the casualness of an architect of communication. Moreover, we are facing a doctor with his well-defined a, b, c: knowledge, ethics and humanism. That is why the dialogue is about this day-to-day treatment of patients: "From the first consultation we establish a cordial and professional relationship at the same time. They arrive dejected by suffering from the disease, therefore, although we provide a quality service, the first thing is to give them confidence, strength to face with optimism each stage of the process that already remains for life. An oncological patient should never be left helpless. Today, thanks to technology, even on the phone they consult us, ask us for advice and in that long road that we travel together a kind of incredible familiarity is established, "he says somewhat excited.
She explains it with the pride of being part of an institution recognized in the world, where the registration criteria are evaluated through classification consultations, national and foreign referrals are accepted with a diagnosis of high-grade endometrial adenocarcinomas, advanced ovarian tumors, Cervix cancer with radical hysterectomy criteria and vulvar cancer where long hours in the operating room mean light and hope.
"The Institute offers all the necessary services, including the therapies indicated before or after surgery, as established by the protocols," he adds later. All conceived to reflect the priority of cancer care in the Cuban health system. This is denoted by his words and the many anecdotes he talks about that network of friends from Cuba and the world that health professionals like Dr. Lester have, always willing and attentive to assist them.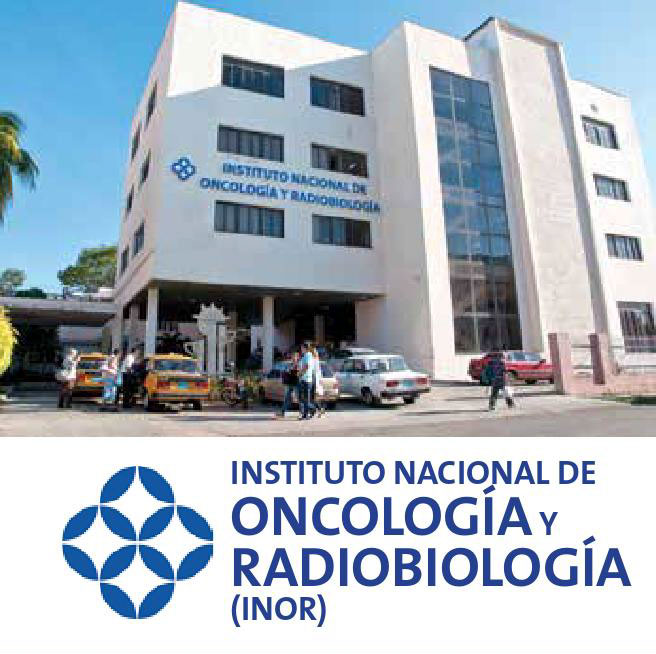 "Even outside the hospital there is always an eye that sees you, greets you with that magic word: -doctor!! that always shakes and, although you are in full enjoyment, someone says suddenly: 'I have something' and the medicine theme steals the show. Because the doctor never rests, impossible to go unnoticed no matter how much you want to hide. And although it seems masochistic, when it doesn't, you miss it." He nods with a somewhat conformist smile. He grew up in that environment because he says that in his family almost everyone has something to do with public health and to top it off, he married a doctor who is his number one support in the profession and apparently also in the house, at least in the kitchen.
For this natural teacher of Camagüey, known worldwide as the City of the Tinajones, forming the relay in Gynecology Oncology to residents and graduates implies a lot of demand and knowing how to instill that infinite love for a specialty where overcoming and humanism have to go hand in hand. The fundamental classroom is the room full of patients, all waiting for a recovery, or at least an improvement. Students from other nations have also carried these lessons in their backpack and for Professor Lester it seems to be another of his passions to know how to teach well. "Surely not, very sure," he said very correctly ready to return to consultation.
Source: Periódico Digital Centroamericano y del Caribe