President of Cuba starts work agenda in Algeria

Cuban President Miguel Díaz-Canel congratulated his Algerian counterpart, Abdelmajid Tebboune, on his birthday and thanked him for receiving the Cuban delegation.
Díaz-Canel arrived on Wednesday in Algiers, first destination of his international tour, set to end on November 27th, and which also includes Russia, Turkey and China.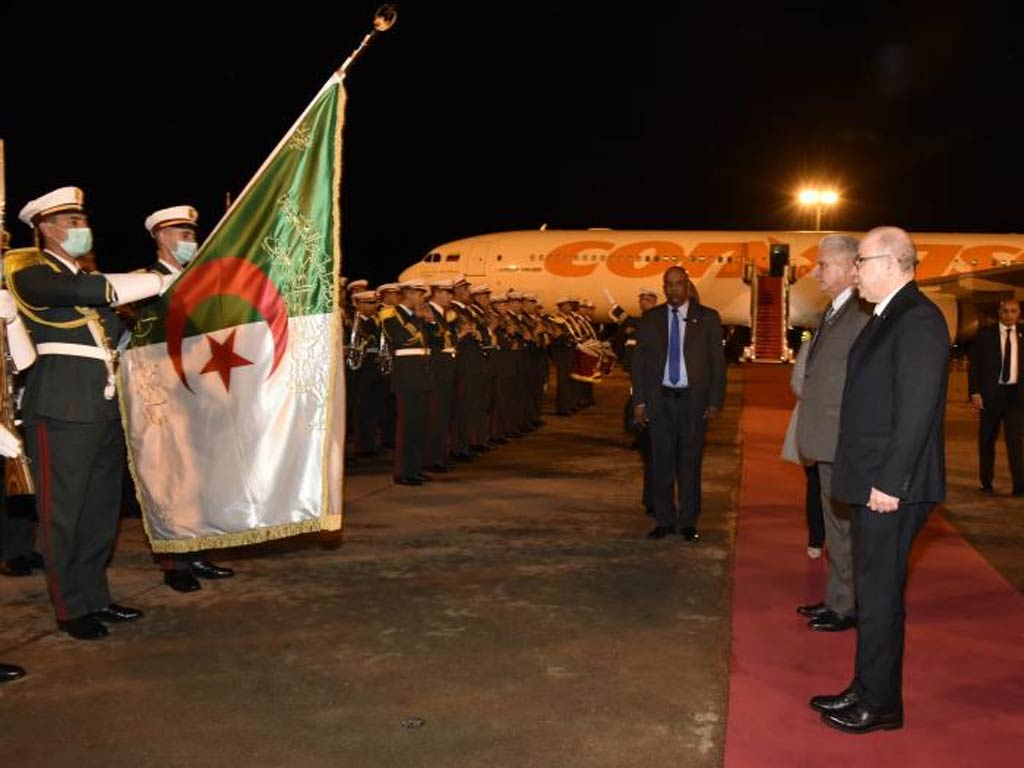 Essential issues for Cuba will be addressed during the visit, mainly related to the electric power sector, which is facing a complex situation caused by the shortfall of generation capabilities.
The Cuban head of state wrote on Twitter that the visits are intended to boost efforts to alleviate the effects of a post-pandemic crisis that is overwhelming the entire world and which is worse for Cuba due, to the effects of the United States blockade.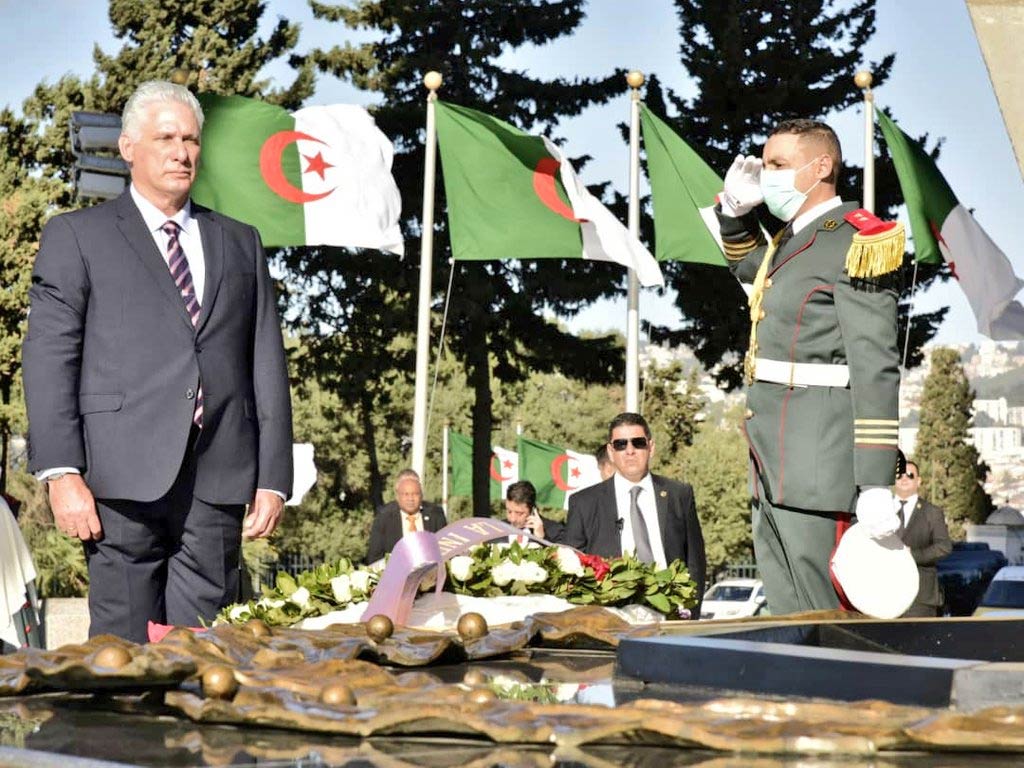 The Cuban delegation is also composed by Vice Prime Ministers Ricardo Cabrisas and Alejandro Gil, Foreign Minister Bruno Rodríguez, and the Ministers of Foreign Trade and Foreign Investment, Rodrigo Malmierca, of Energy and Mines, Vicente de la O, and of Public Health, José Angel Portal.
Source. PL.