Havana Club, the leading global rum in the super-premium and above category[1], has unveiled its much anticipated limited-edition, ultra-prestige rum Havana Club Tributo 2020, which marks the 5th anniversary of the Tributo Collection. The latest instalment in the range was released this week at the Habanos Festival (Havana, Cuba) with a limited release of 2,500 bottles globally.
The Tributo Collection is a series of annual limited editions created with the finest aged rum reserves to pay tribute to the unrivalled excellence in Cuban Rum production whilst also showcasing the variety and richness in flavour, colours and aromas within authentic Cuban rum.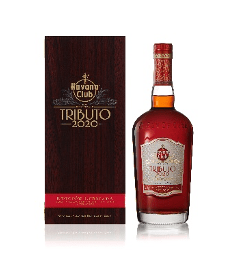 Unveiled for the first time in 2016, each edition highlights a specific element of traditional Cuban rum making process, reflecting the knowledge and passion of the Masters of Cuban rum. This year, the Havana Club Tributo 2020 edition pays homage to the unique successive ageing and blending process used in Cuban rum, carefully carried out according to the Cuban traditions handed down by the Masters of Cuban Rum.
After each batch of Havana Club is blended, part of the blend is reserved aside and returned to casks for future rum production. To create Tributo 2020, Asbel Morales, Master of Cuban rum, hand-selected a small quantity of exquisite rum reserves from previous Tributo releases which had been kept and re-aged, and then blended them with a unique rum drawn from an extraordinary batch of 100 exclusive casks that have not been sold commercially.
The result is a fine, luxurious spirit of astounding depth and complexity with an intense and rich hint of smoke derived from the Tributo 2018 release bases as well as notes of dark chocolate, coffee and spice.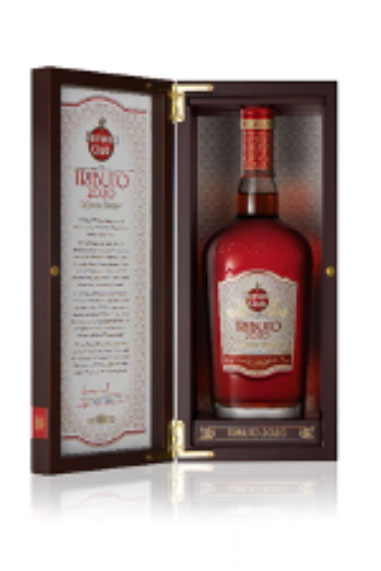 The bottle is presented in a luxury box with art-deco style references, which will entice rum connoisseurs, spirits drinkers and cigar lovers alike. Both the outer packaging and the label evoke the splendorous years of the 1920's, a century before the birth of a grand rum – Havana Club Tributo 2020. Each bottle is numbered, and each box is personalised with the signature of the Havana Club Master of Cuban rum as a guarantee of quality and excellence.
Havana Club Tributo 2020 is bottled at 40% ABV, and will be available in over 20 markets, from March 2020, at an RRP of €400 per 70cl bottle.
Asbel Morales, Havana Club's Maestro del Ron Cubano, commented: "This year we celebrate an important milestone in the Tributo Collection, with the fifth edition in the range. It has been a great honour to be involved in the creation of all the spectacular Tributo editions – with each one paying tribute to different elements of Cuban rum production process. Today, I am thrilled to present Tributo 2020, a rum created with rum reserves kept from the previous Tributo creations which have been re-aged and blended with other rum bases that have never been used before. This year's edition is a tribute to the Cuban rum process of continuous ageing and blending, which I am confident that cigar aficionados, rum collectors and discerning drinkers will enjoy!"
Nick Blacknell, Global Marketing Director at Havana Club International, added: "We are proud to present the fifth edition of the Tributo Collection, created with some of the most precious, rare and unique rum reserves from Havana Club. With only 2,500 bottles being released, we expect the Havana Club Tributo 2020 to elicit excitement amongst whisky and rum connoisseurs, top high-end bars and specialist drinks suppliers around the world and to sell out very soon, as many more collectors are adding prestige, ultra-premium rum to their drink collections."
ENDS
Havana Club Tributo 2020 tasting notes:
Colour
Cherry amber: dark and reddish
Nose
Dried fruits, sweet caramel, bitter chocolate. Notes of poached pears with hints of old leather, spices and smooth old cigar aroma
Palate
Dry and sweet, intense, ultra-concentrated on the palate with a broad, with dried fruit and spicy notes tanning out towards a finish which goes on and on for minutes. A new level in Cuban rum
Finish
Reveals how easy it is to recognise the aromas in the glass, with emphasized notes of chocolate and vanillin that showcase the never-failing process of natural ageing
About Havana Club International S.A.:
The Havana Club International S.A. joint venture was established in November 1993 by the Cuban company Cuba Ron S.A., responsible for rum production, and the French Pernod Ricard Group, with the goal of developing the Havana Club brand internationally via Pernod Ricard's strong international distribution network
Since 1994, Havana Club has been a priority brand for Pernod Ricard, and today it is one of the Group's top 13 key spirits brands
Since 2003, Havana Club International S.A. has also been in charge of the domestic distribution of the Havana Club brand in Cuba, along with key international brands from the Pernod Ricard portfolio
In 2007, Havana Club International S.A. inaugurated its new rum distillery in San José to meet the increasing demand for aged rums
Havana Club is the number three international rum brand in the world outside the US and the worldwide leader in super premium and above rums. Havana Club ranked twenty-second in the Impact Top 100 and reached 4.6 million cases in 2018
The company is based in Havana and exports to over 120 countries, excluding the US, where Cuban products are banned due to the trade embargo
---
[1] IWSR 2017 and The Pernod Ricard Market View
(Visited 1,009 times, 1 visits today)
Last modified: 10 de March de 2020