The Board of Directors of the U.S. Marine Industry Association (AMI) ratified once again Club Nautico Internacional Hemingway de Cuba as a member of that marine association.
In 2015, thanks to the friendly and collaborative relationships established by the Hemingway International Yacht Club of Cuba with the American nautical community and the prestige achieved by this Cuban nautical institution internationally, the Board of Directors of AMI certified that Commodore José Miguel Díaz Escrich was an active member of that association.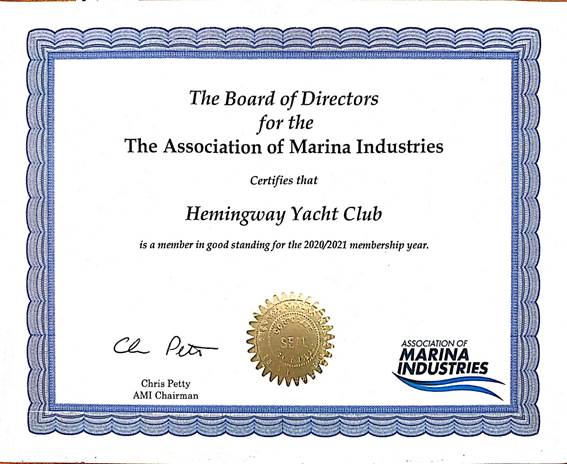 The Marine Industry Association represents a diverse membership of more than 1,000 marinas, shipyards, yacht clubs, public and private mooring bases, partner and vendor associations, and suppliers of the marine industry in the United States and around the world. AMI is an affiliate of the National Association of Marine Manufacturers (NMMA).
AMI's member marinas are among some of the best professionally managed facilities in the world and provide hundreds of thousands of recreational navigators with a wide variety of goods and services each year. These services, ranging from boat repair, fuel and oil sales, to food and accommodation, allow recreational navigation to continue to gain popularity among athletes.
(Visited 60 times, 1 visits today)
Last modified: 26 de March de 2021