Cuba Collects 11.2 Million Euros During Habanos Festival

Cuban President Miguel Diaz-Canel Bermudez, reflected today in his Twitter account that 11.2 million euros were collected during the closing ceremony of the 23rd Habano Festival, dedicated to the national health system.
The President attended last night the dinner and humidor auction that closed the important event of more than 2,000 people from 110 countries, mainly professionals from the global tobacco sector.
In particular, more than a thousand participants gathered in the halls of the Pabexpo fairgrounds in Havana to enjoy a marriage of renowned Cuban cigars with dishes of Cuban cuisine, and artistic presentations.
During the evening, the traditional auction of humidors -a box to store cigars- took place, the proceeds of which, as in previous years, will be donated to the Cuban Public Health System.
One of the Cohiba humidors bore Diaz-Canel signature.
The event, which was also attended by Cuban Prime Minister Manuel Marrero, had the new Maestra line of the Partagas brand as the protagonist and therefore hosted the presentation of the three vitolas that make it up: Origen, Rito and Maestro.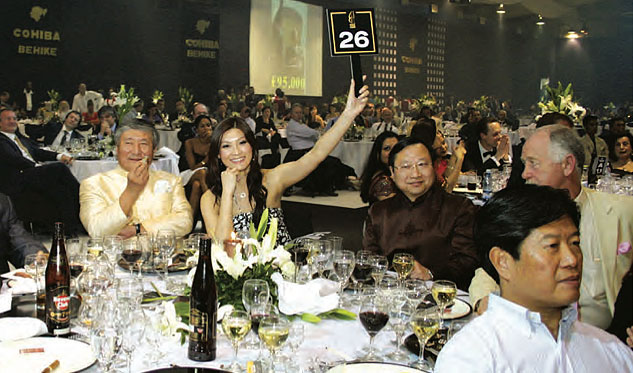 During the gala, the co-president of Habanos S.A., Maritza Carrillo, highlighted the International Seminar, visits to tobacco plantations and tours of the Partagás and La Corona factories among the most profitable moments of the Festival. (https://www.plenglish.com/news/2023/03/04/cuba-collects-11-2-million-euros-during-habanos-festival/)