Blue Diamond Hotel Chain Is Committed to The Development of Tourism in Cuba
During a tour of Varadero on Monday, November 15, on the occasion of the opening of the Hotel Mystique Casa Perla by Royalton, Mr. Mohamad Fawzi González, CEO of Blue Diamond Cuba, offered his impressions on the development that the hotel chain has had in the country and the opening of tourism planned for this day.
He stressed that Blue Diamond is the first Canadian tourism company to develop relations with Cuba, in 2011 the Memories Caribe hotel was opened with the Gaviota Group, with 328 rooms, and currently have about 9 thousand, of the 45 hotels that the chain has outside the country, 50 percent of the beds are in Cuba, which is a sign of the success that Blue Diamond's work has had in Cuba, making a special recognition to the entire work team and travel agencies that have marketed this product. Canada is the main source market for tourism to the island and although in times of pandemic it has been very depressed, its recovery is expected in the coming months.
Fawzi González explained that in addition to the inauguration of the Mystique Casa Perla by Royalton, this November 15, the opening of the Mystique Palacio de Iznaga hotel in the center of Trinidad is planned, and the Royalton Cayo Coco, which is being worked on its construction and that will be the facility that holds the best conditions and comfort of the hotels of the chain in this market.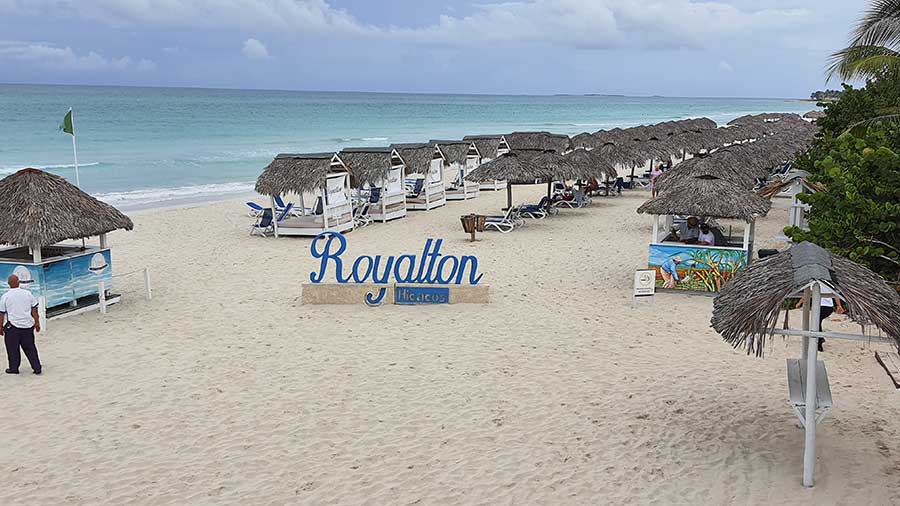 On the occasion of the opening of tourism in Cuba on November 15, Mr. Mohamad Fawzi participated in a meeting with Prime Minister Manuel Marrero Cruz, at the Hotel Nacional, where he received the impressions of the tourism authorities of Cuba, at a time when a new normal is beginning and the economic recovery is reactivated.
Asked about how he consider the opening of tourism in the country, Mr. Mohamed Fawzi summed it up in a sentence: "The opening of tourism in Cuba has been wonderful."
Original Source: Periódico Digital Centroamericano y del Caribe.