President Cortizo Travels This Monday To the United States to Participate in The IX Summit of The Americas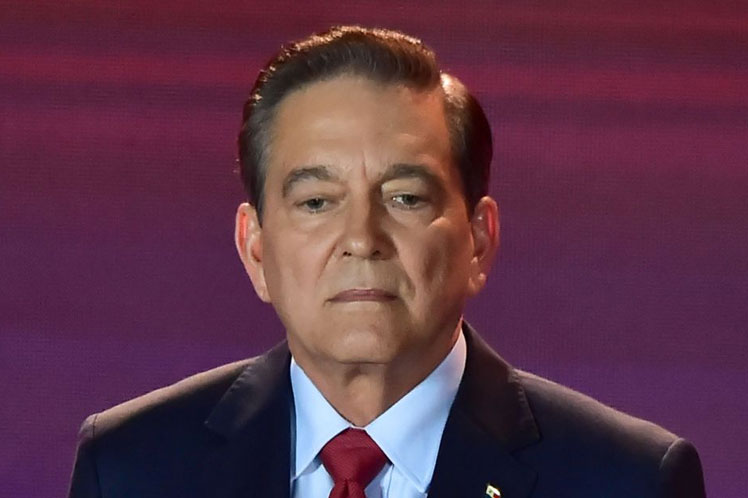 The President of the Republic, Laurentino Cortizo, will travel tomorrow, Monday, June 6, to the city of Los Angeles, United States, to participate in the IX Summit of the Americas.
The ruler will be accompanied by the first lady, Yazmin Colón de Cortizo; Chancellor Erika Mouynes; Panama's ambassador to Washington, Ramón Martínez; the Minister of Commerce and Industries, Federico Alfaro; the ambassador, María Roquebert; Consul Gilda García; and Dr. Camilo Alleyne.
The Presidency of the Republic reported that, at the invitation of U.S. President Joe Biden, Panamanian authorities will participate in the opening ceremony of the summit, which will take place on Wednesday, June 8, at the Microsoft Theater.
On Wednesday night, President Cortizo, the first lady and the Minister of Commerce will attend the dinner with businessmen of the IV CEO Summit of the Summit of the Americas, invited by Susanne Clarke, president of the U.S. Chamber of Commerce and Charles Rivkin, president and CEO of the Motion Picture Association, detailed the Presidency.
As part of his agenda, on Thursday, June 9, President Cortizo will address a message to the plenary session of the summit, which in its ninth edition has the motto "Building a sustainable, resilient and equitable future".
Also, on the agenda is a bilateral meeting with the President of Chile, Gabriel Boric, in addition to attending the plenary sessions of the Summit of the Americas, which this time returns to the United States, the first host country of this forum created in 1994.
On Friday, June 10, Cortizo will attend a working lunch with his counterparts, according to the agenda released by the Presidency of the Republic.
The Panamanian delegation is scheduled to return to the isthmus on Saturday, June 11. (https://www.prensa.com/politica/presidente-cortizo-viaja-este-lunes-a-estados-unidos-para-participar-de-la-ix-cumbre-de-las-americas/)


Central American and Caribbean Digital Newspaper is the ideal way to get your advertising to potential clients or companies that may be interested in the products and services that your company or institution offers. We design your campaign adapting it to the new characteristics of the environment and with a very high efficiency.