Advancing the development of new technologies aimed at meeting the aesthetic needs of its customers, while contributing to maintaining a healthier planet remain the key trends of the legendary Avon brand.
In an interview with the Central American and Caribbean Digital Newspaper, Ms. Josie Adams, Vice President of Engineering and Development of New Products Worldwide and Local Innovation, indicated that Avon is always on the searching for macro transformations in the world to understand and adapt them to the needs of its customers, a very clear example is the area of Customization through the use of biosensors in the technology of its products to study and determine skin conditions , and understand what it is the most necessary and effective for their care, which allows them to offer the best guides and thereby achieve a better optimization in their application. So, Customization is one of the company's main technological trends.
Another key example is Sustainability, as expressed by Ms. Adams "the world needs to be a space with zero carbon emissions, therefore, Avon is responsible for not developing products that contribute to global warming and has made us develop packaging and materials that do not affect the environment. We are very proud to know that 80% of our packaging in Guatemala and Latin America, for instance, is recyclable, reusable. These are two examples of the transformations we are developing for the future."
On this same subject, the cosmetics company has implemented the Planet-kind philosophy, which has been designed to address the climate crisis through various actions. In addition, in its quest to reduce the environmental footprint in all its operations, Avon has achieved a worldwide recycling rate of 93.4%, prioritizing the generation of awareness in its employees and suppliers for waste reduction. All this without neglecting the resource of water and its reuse.
Along with its commitments to environmental care, Avon has been committed to furthering other goals. Thus, the firm relaunched this year its brand nuanced by a new visual identity with which it seeks to strengthen its position in the market. "Mira de Nuevo" is the name of his campaign that coincided with his 135th anniversary.
With the market launch of Anew Skin Reset Plumping Shots with Protinol, Avon is committed to offering a significant increase in collagen in the skin, achieving a visibly firmer face, with better elasticity and decreasing the appearance of wrinkles in just 7 days. Asked about the issue, Ms. Adams said that for decades Avon has been looking for the best Anti-Aging technologies, both in the medical industry as well as in other niches of skincare research. The importance of collagen lies in the fact that it is found in 80 percent of our skin, being the most critical protein structure, which is not easy to replace once it is lost.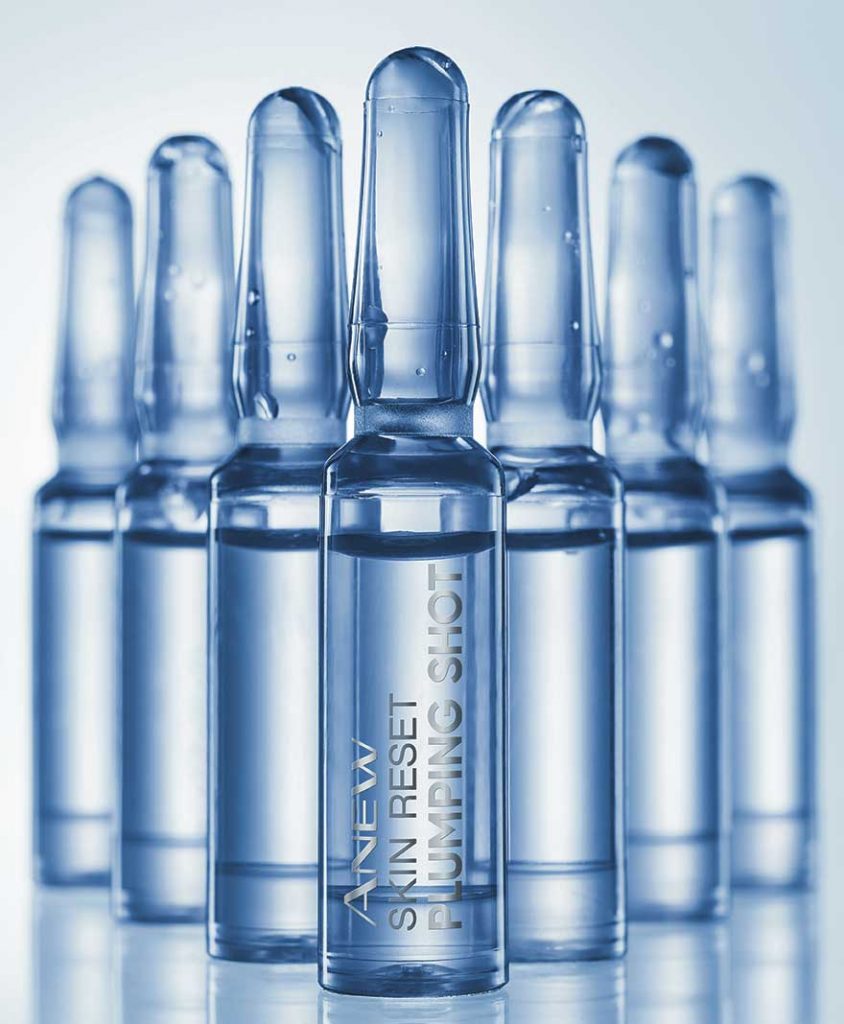 In the face of the sars-Cov2 pandemic, Avon took on the urgent task of developing some key products such as hand sanitizers and household cleaning products that could provide its customers immediately for personal and environmental care and hygiene, so, in just 3 months, and with the help of suppliers and local research and development teams in Mexico, Brazil, Argentina and Colombia, to name but a few examples, they got to put them in the market.
In the same way and to contribute to the confinement measures without its customers renouncing their beauty purposes, Avon set out to put in the hands of its wide range of consumers more precise guides and instructions so that each one and according to their conditions, could access and optimize the products available without having to attend beauty centers.
When asked what Avon's next challenges would be for Central America, Ms. Adams emphasized that the Company is always trying to find the best technology in order to optimize the quality of consumption in the world according to the specific needs of its customers, either by gender and region. In the case of Central America, for example, they are working on the treatment of eyelashes. "We differentiate the products according to the characteristics of the market. We have research and development teams in 50 countries that determine what works best in each market. Our purpose is the optimization of our products and customer satisfaction."
In this way Avon seeks to highlight its commitment to a better world, with an awareness of sustainable beauty, which allows the company to position itself as a benchmark for sustainability in the sector. (Periódico Digital Centroamericano y del Caribe)
(Visited 280 times, 1 visits today)
Last modified: 22 de July de 2021